How to Sell Your Dental Practice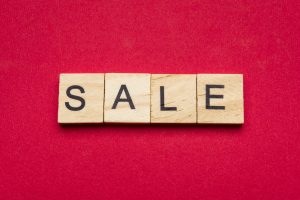 Selling a dental practice takes foresight and communication, but it isn't as difficult as you may think. Once you've made your plan and gathered the necessary information and team members, the process becomes easier. The better your support and planning, the faster you'll move to a closing.
Determine What You Need
In order to get everything you need when you sell your dental practice, you have to know what you're looking for. Dental practices go up for sale all the time, but for very different reasons. You may be in for the long haul; be prepared to wait for competitive offers from buyers who are willing to pay the most. On the other hand, if you're facing a move, physical difficulties, or other time-limiting factors, you may be more interested in the speed of the sale rather than the final payout. Figuring out your strategy in advance gives those you work with the information they need to help you meet your goals.
Get an Early Appraisal
When you sell your dental practice, the practice itself has to be ready. If you've had the practice for a number of years, you may have grown comfortable with a few devaluing features. Worn carpets and other cosmetic issues can lower your practice's value along with major issues like leaks and outdated fixtures. An early appraisal doesn't just give you a rough estimate of what to expect from a buyer; it also gives you the information you need to make improvements. Repairs and upgrades help you get a better price as well as a faster sale.
Hire Professionals
When you are selling a dental practice, which is a real estate procedure, a broker can be invaluable. Although brokers take a commission, they do a lot of your work for you, including advertising. They also make the paperwork much easier. Legal support goes a long way in making sure you get the best deal, too. An accountant is essential. By assembling a team of professionals, you expedite the sales process and reduce the amount of work you must shoulder.
Find the Right Buyer
To sell your dental practice, you have to consider more than just the highest offer. You must ensure the buyer, and their associates, have the proper credentials and references. Unless the buyer is paying cash, which is extremely rare, you must verify their financing. Make sure they can secure the funds they need for the purchase before you begin jumping through hoops to get to a closing that will never happen. A broker can help with this.
Inform Your Patients
When selling a dental practice, keep patients in mind. They deserve due notice. This gives them time to potentially pay off bills, find new dentists, or simply acclimate to the idea of a new physician. Taking care of patients also means making sure the new owner has everything ready to accept payments and handle patient affairs.
Close
If you have your team together, this is the easy part. A broker will handle the paperwork. Your accountant and legal support ensure that everything is above board and of greatest benefit to you.
Each step in selling a dental practice builds on the previous one. Always begin with your plan, and then assemble your team. They will help you all the way through the closing.